Journey with Us
A brief look at our celebrations, achievements, sports, and concerts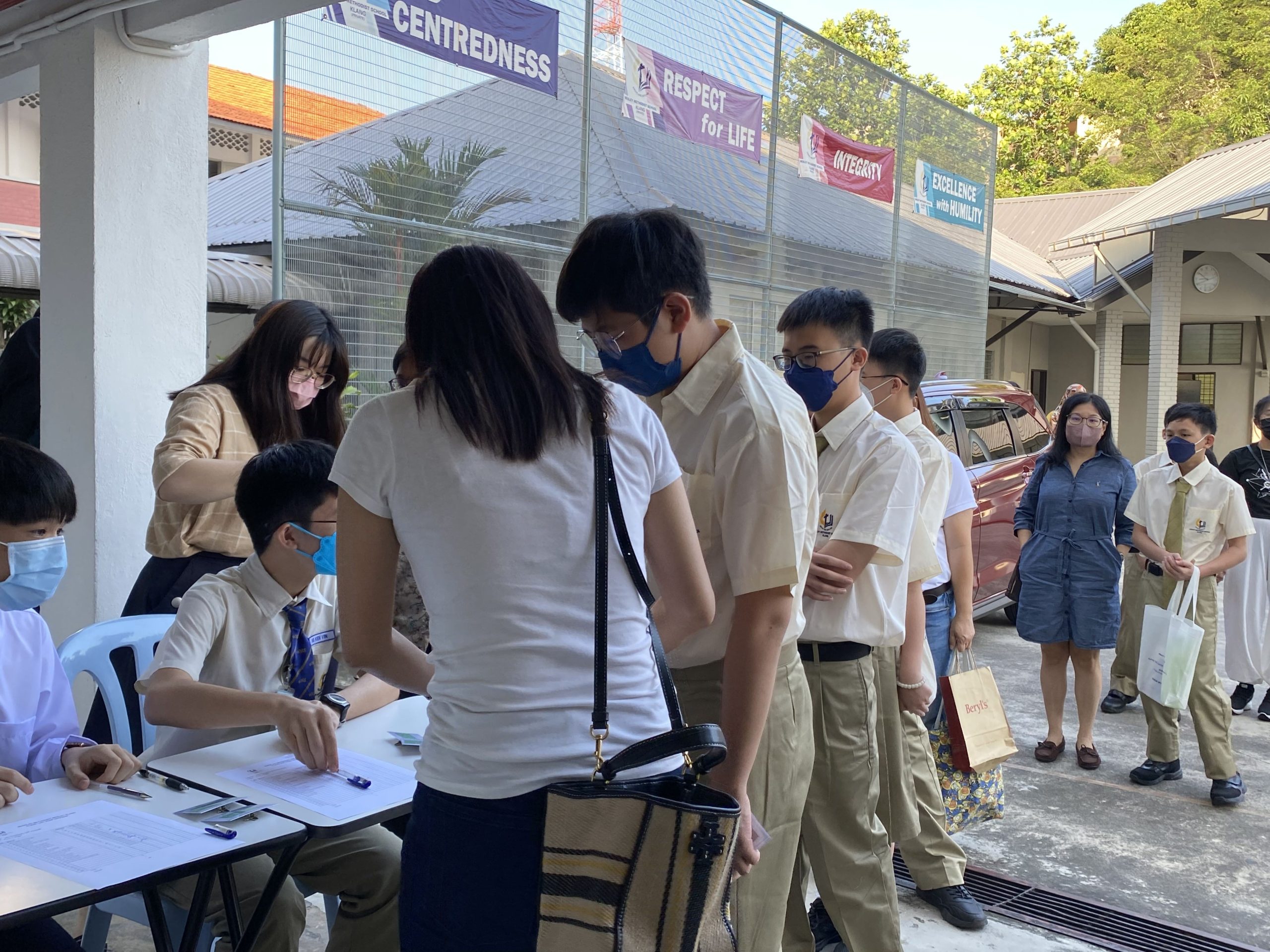 Orientation Day for 2023/24 Form 1 students
Welcome aboard, new families! Our principal, teachers, staff and students were delighted to welcome all new families and it was a joy to see so many happy faces, eager to start school. We are excited to embark in this new journey with our new students, and together we rise Above and Beyond!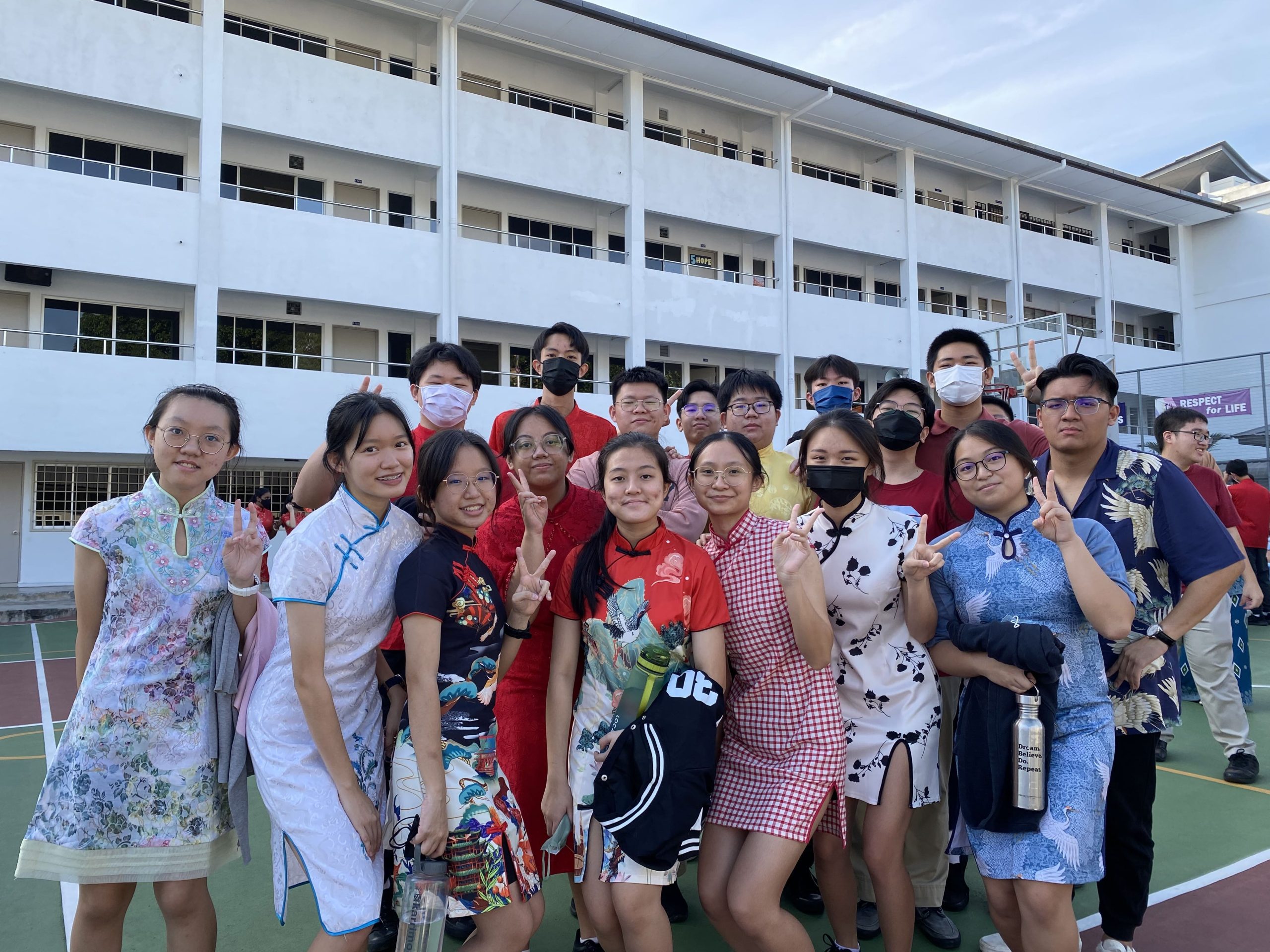 2023 Chinese New Year Celebration
Colourful end to 2022/23 academic year for our students, and here are some of the smiling faces we photographed at school.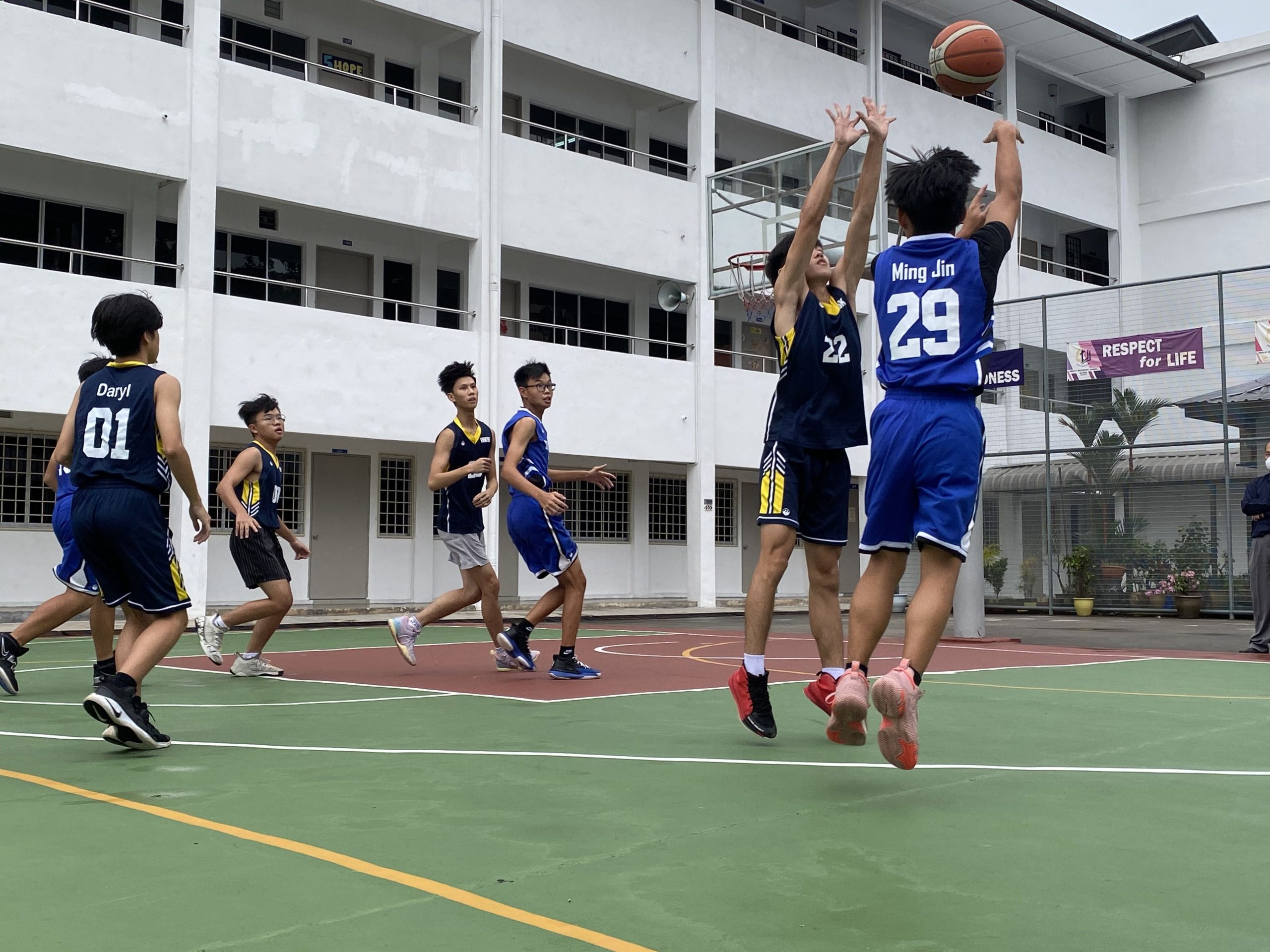 Friendly Match
Our basketball team recently had the chance to participate in a basketball friendly match against students from another school. Beyond pursuing academic excellence, we think that such an event is important for teaching children the value of teamwork and how to manage stress during challenges. The fact that they were making new friends through sports was amazing too!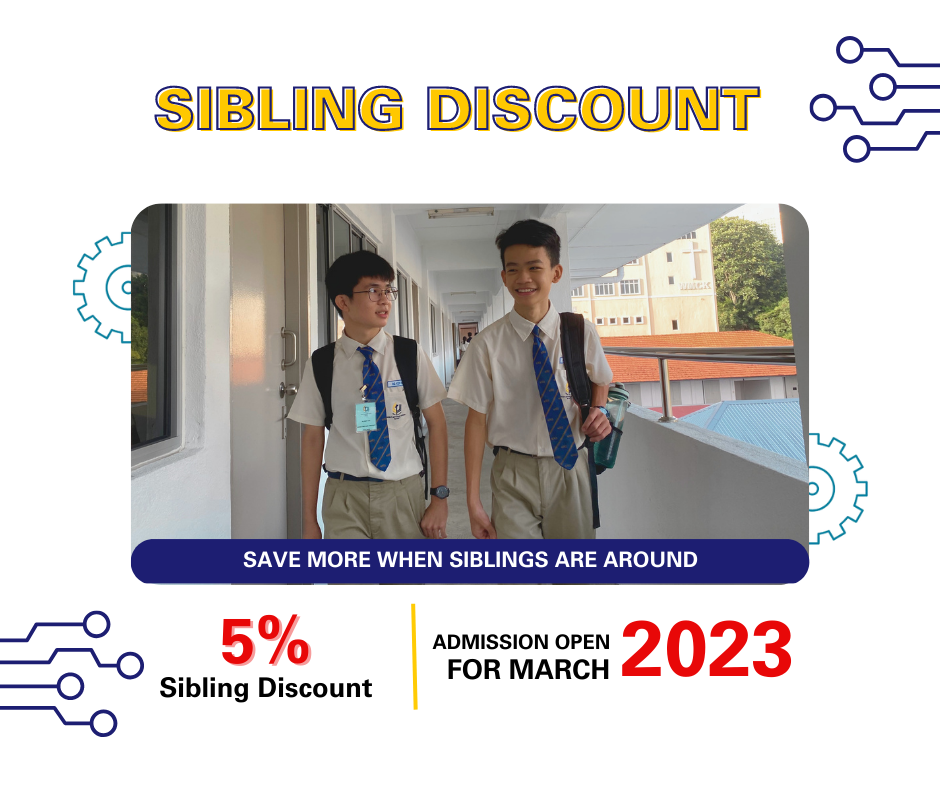 Sibling Discount
5% Sibling Discount. Save more when sibling are around. Admission Open for March 2023.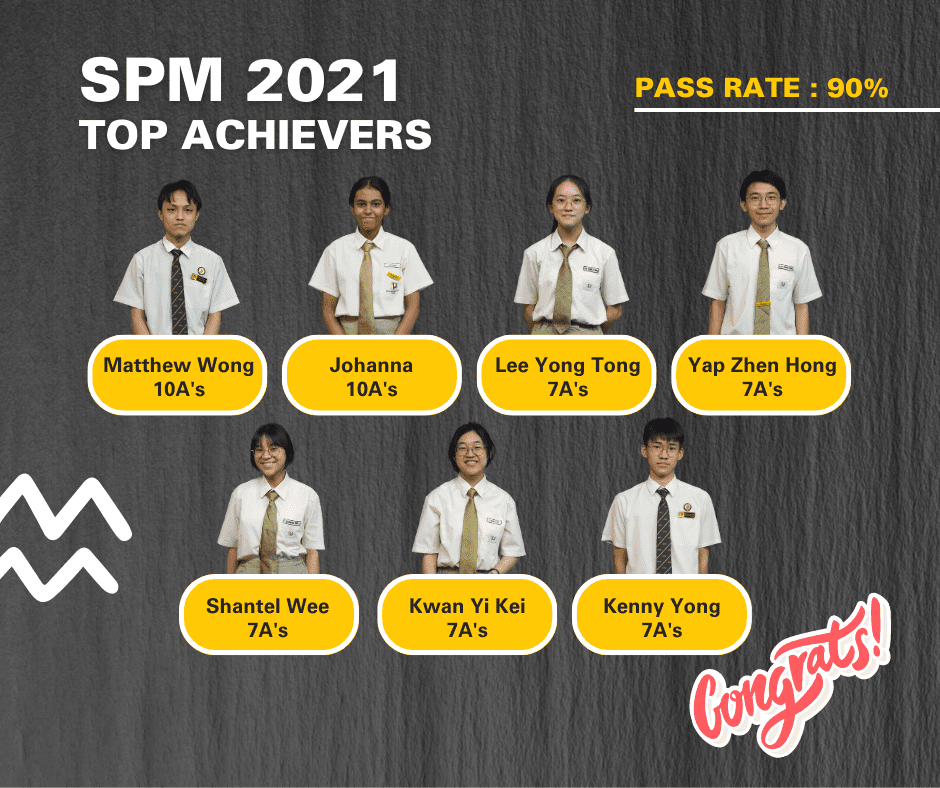 SPM 2021 Top Scorer
We are so proud of our SPM 2021 achievers. Here are some of the video clips from the students and a proud parent.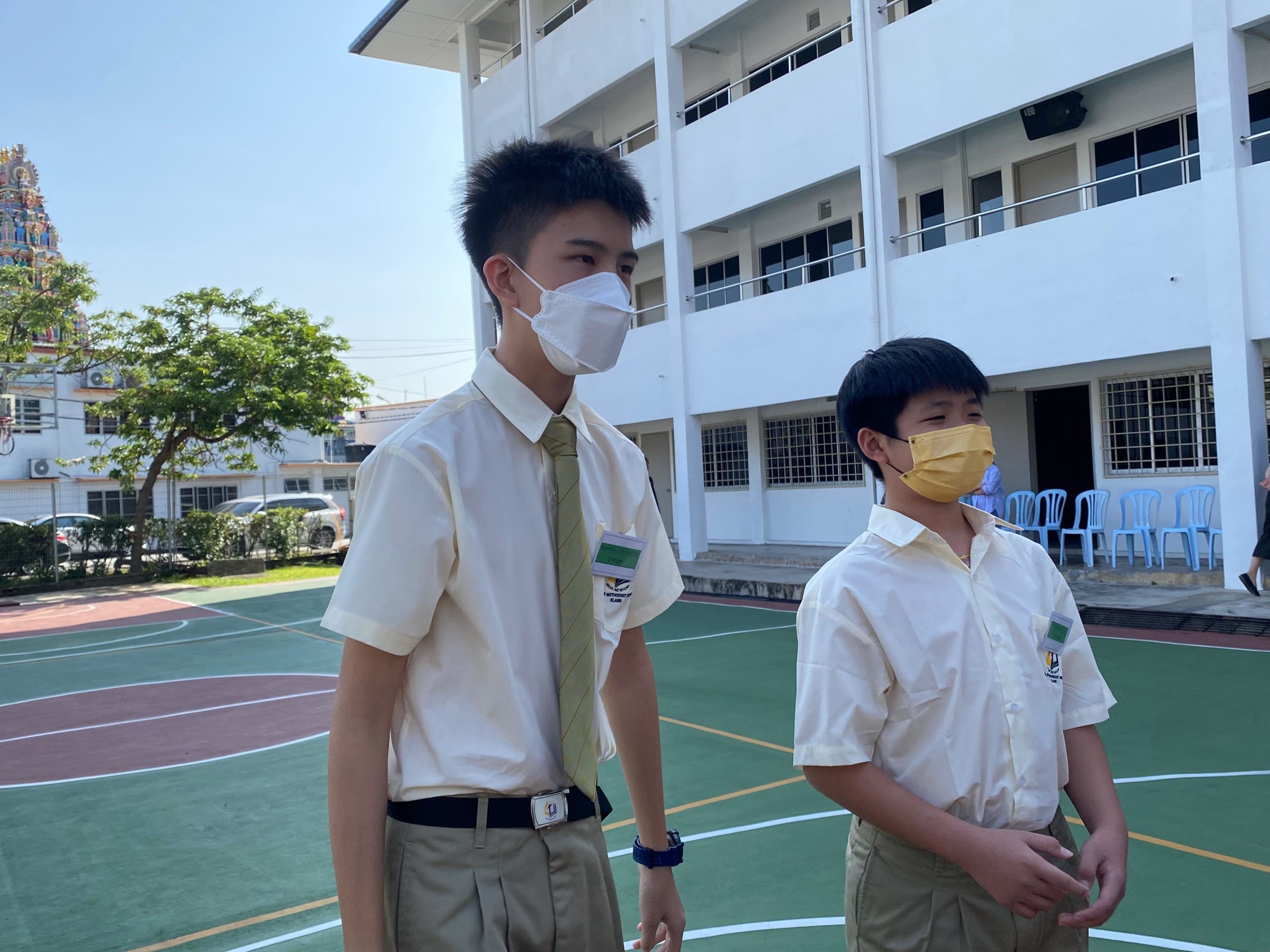 The New Norm
Students are back in school under strict Standard Operating Procedures (SOPs): taking temperature before entering the school premise; wearing a mask all the time; maintaining physical distancing and allocating seating plans.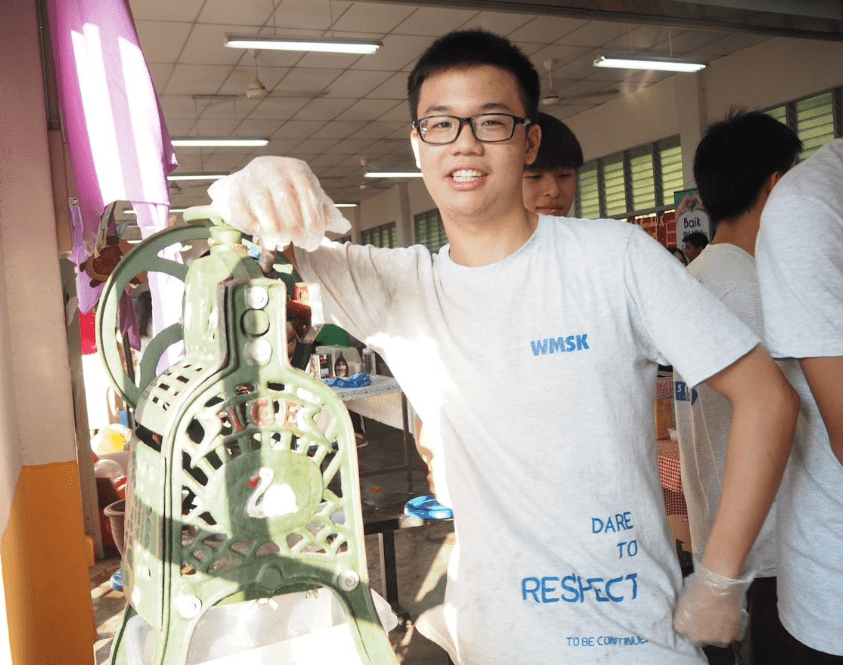 STEM WEEK
At WMSKP, we emphasise on STEM ( Science, Technology, Engineering and Maths) education, that focuses on hands-on learning with real-world application to nurture and equip our students with a strong foundation in STEM and a variety of skill sets including creativity and 21st century skills.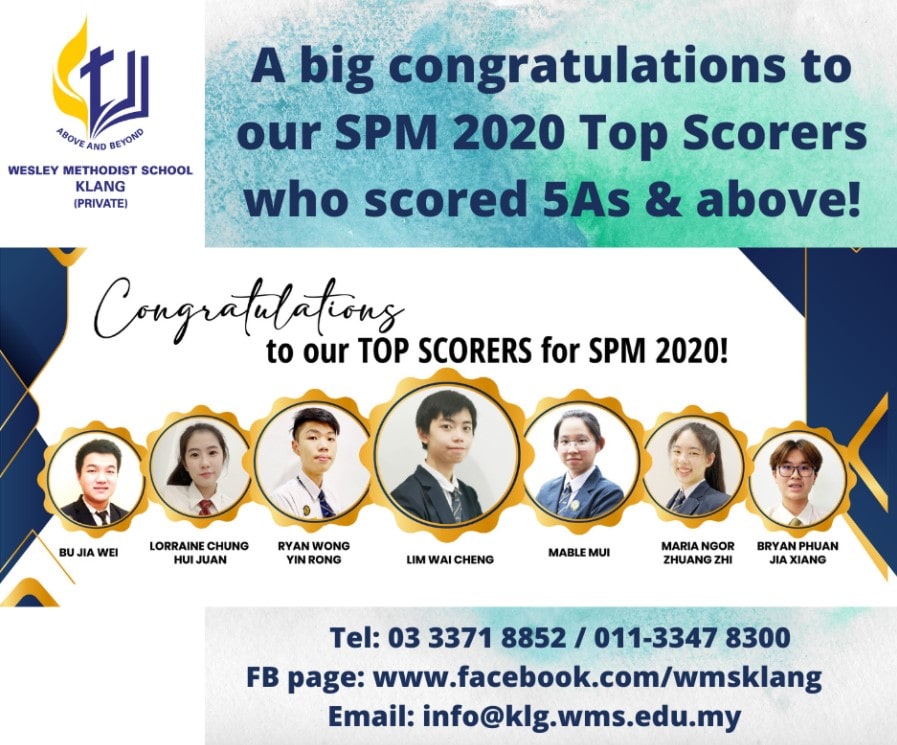 Our SPM 2020 Top Scorers
We nurture and educate our students to become top scorers with minimum 5As in SPM exams. Our exam results reflect our commitment to affordable quality education and academic excellence.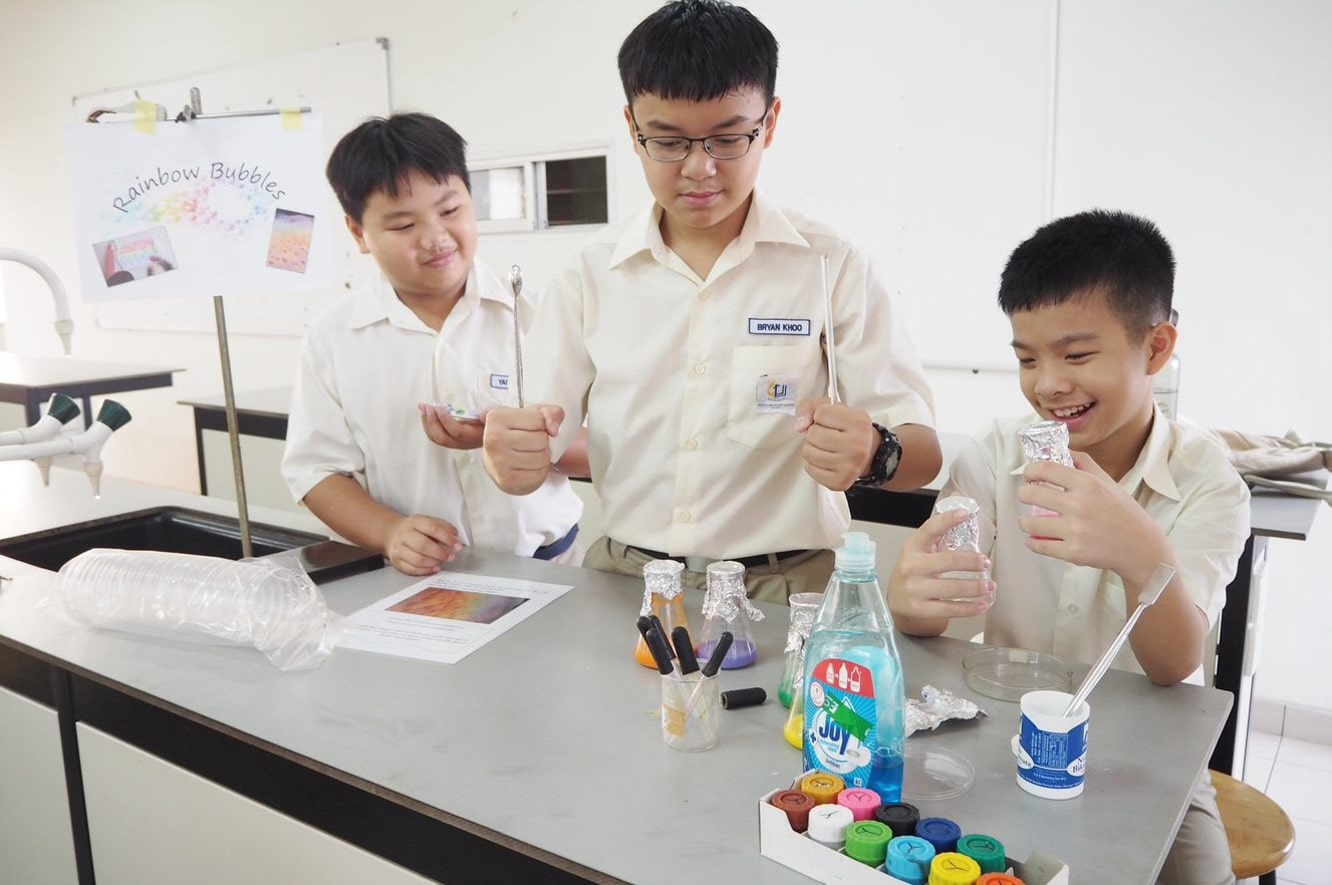 Your child kids deserve an affordable quality education
1. HOLISTIC EDUCATION: Producing all - rounded students
2. SPECIAL BURSARY FOR NEW STUDENTS: Providing special bursary for enrolment before 31st Dec 2021
3. ENTREPRENEURSHIP: Empowering your child with practical knowledge & skills
4. ONLINE CLASSES: With high students attendance & dedicated teachers
5. DUAL LANGUAGE PROGRAMME: Maths & Science are taught in English
6. SMALL NUMBER OF STUDENTS PER CLASS: Your child will get the required attention from our teachers.
Community Speak
Hear from the parents, students, and faculty about their experience, passions, and motivations at our school.
Leadership Opportunity
"My journey at Wesley has been full of excitement, challenges, and learning. It has completely transformed me personally. The extracurricular activities gave me an opportunity to become the leader of a team. It has boosted my confidence and is paving the way for a rewarding career." - June Tiew, Form 5 (2022)
Building Future Leaders
"During my years at Wesley Methodist School Klang, I have been through and experienced a lot. All these experiences had left a positive impact on my self-esteem, they certainly had made me more confident and more of a leader and less of a follower."- Ryan Tan, Form 5 (2022)
Family-like Environment
"WMSK's best-selling point would be the intimate relationship among its members. The bond between the students and the teachers in this school transcends the classroom. Every school can offer quality education, but not every school can offer quality kinship between the teacher and the learner. Being a part of WMSK is like being a part of a big family."- Ethan Chan, Form 5 (2022)
Conducive Environment
"WMSK ensures a conducive environment is provided for education, which alternates between co-curricular activities and textbook learning, striking a balance between academics and soft skills. The modest nature of the school's population is also very supportive, where each student gets to shine through given opportunities to be a committee or take charge in planning school events."- Joe Ren, Form 5 (2022)
Wonderful Guidance from Teachers
"Under the supervision of a team of dedicated teachers, our son has achieved excellently in academics and grown to be a well-rounded person with the Christian values gained during the Chapel service." - Mdm Patricia Lim, Mother of Samuel Tan Qing Hui.
Supportive and Reliable Teachers
"After I came to this school, everything changed. I have people whom I can trust and I am able to improve my studies and become more productive." - Andrew Lee Jia Xin, Form 4 (2018)
Interesting Lessons, Cool Teachers
"I like my school because it has really cool teachers who make the lessons interesting and really make me want to study hard." Jacky Tiew, Form 1 (2020).
Terms & Schedules
We are committed to providing education with mission, excellence and compassion.
General Information

School Term : January – December

School Hours

Monday – Thursday : 7.20 a.m. – 3.40 p.m.
Friday : 7.20 a.m. – 1.10 p.m.
Saturday: 8.30 a.m. – 12.00 p.m. (For Uniformed Bodies)
Happenings
Stay up-to-date with our current and upcoming school activities.
Discover More

Achieving Together
Delivering an affordable quality education in preparation for the future
We nurture our students to become top scorers in the SPM examinations

We are a dual language programme school

We focus on A.C.E.

We emphasise on STEM (Science, Technology, Engineering & Maths) education

We provide holistic education producing all-rounded students
Quick Links
Explore school links, academia, subjects, curricular activities and more
See You In School!
We are excited to welcome you to our school! Kindly drop us your details and we will get in touch with you. You are welcome to make an appointment to visit our school and we will be delighted to show you our campus and share with you the details of our programmes.
See you in school!